It's Fashion Week here in London. How is it September 2012 already? The air is noticeably cooler, crisper and the leaves are just starting to turn. (The kind of weather which betrays my ages and viewing preferences as my mind immediately thinks "When did it become fall? Somewhere between your ovaries and my boredom"* and never has that statement been so apt as this year).
Anyway, the airwaves and blogosphere is alight with the excitement of Fashion Week and I am no different. One of the things that I love about catwalks is how the clothes and colours present themselves differently to different viewers. For me, I am immediately more drawn to the outfits that either evoke a time or feeling, or, more often, make me want to pick up a paintbrush and create an illustration.
Occasionally I have been lucky enough to attend shows (see
here
,
here
and
here
when I was last properly living in London and able to attend such things) and I watched wishing I had the time to give illustrating my favourite outfits a go. Instead, I consoled myself with snapping away - along with almost everyone else in attendance.
This year, I am lucky enough to be attending the Fashion Fringe show on Tuesday but until then, have been keeping busy (ha) flicking through the images on style.com.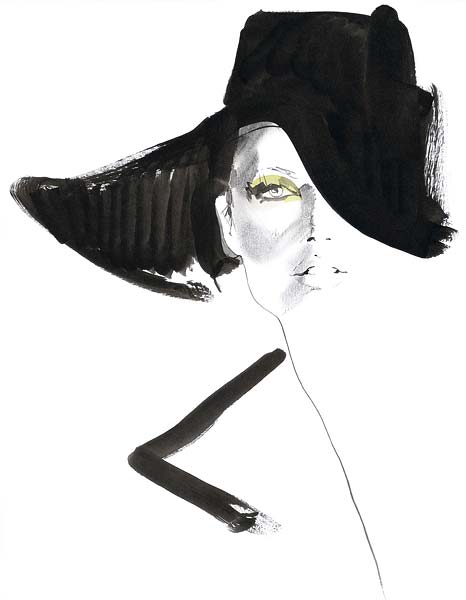 ---
*
Sex and the City, series 6, episode 13, Charlotte and Anthony - 2004