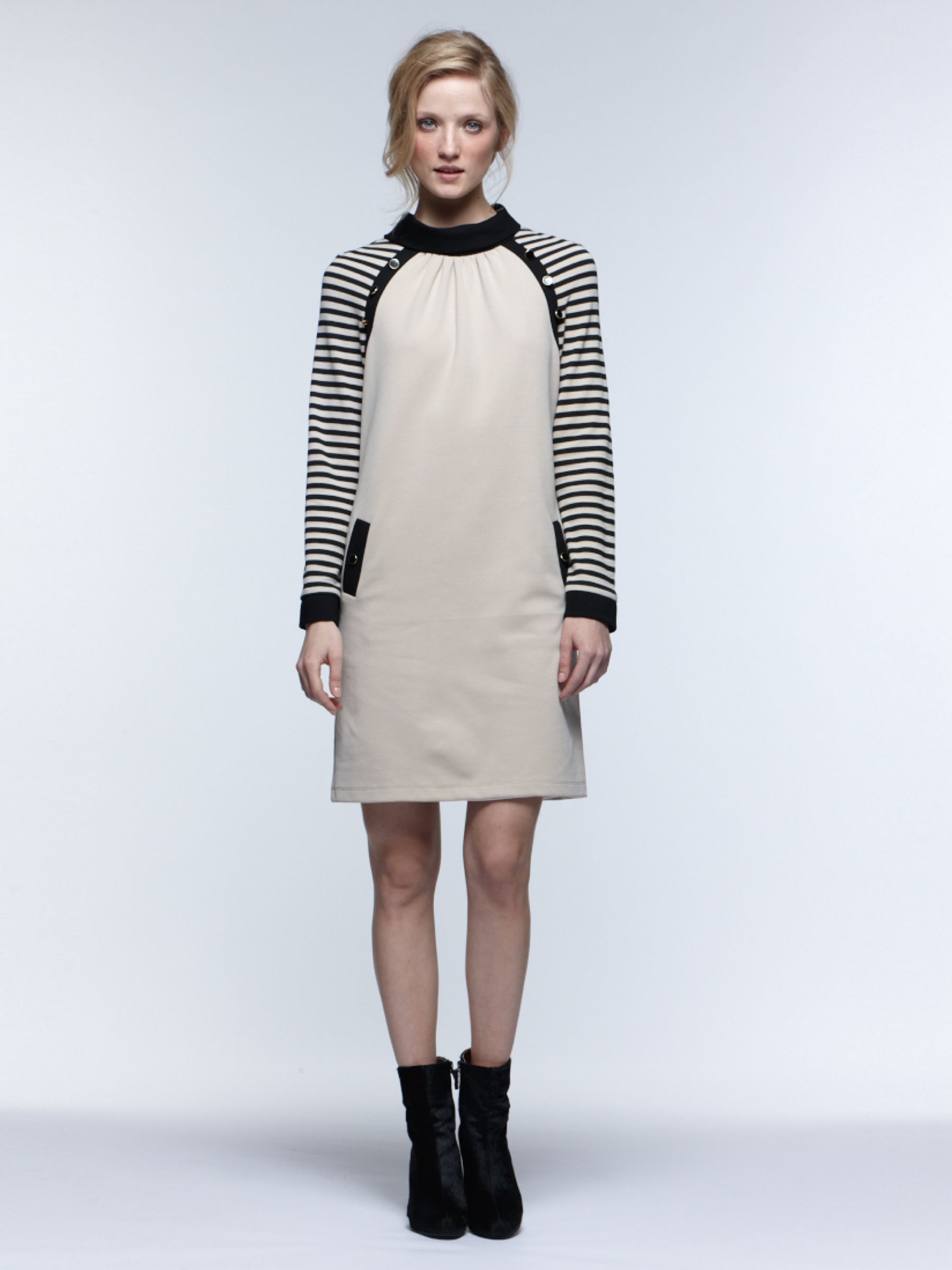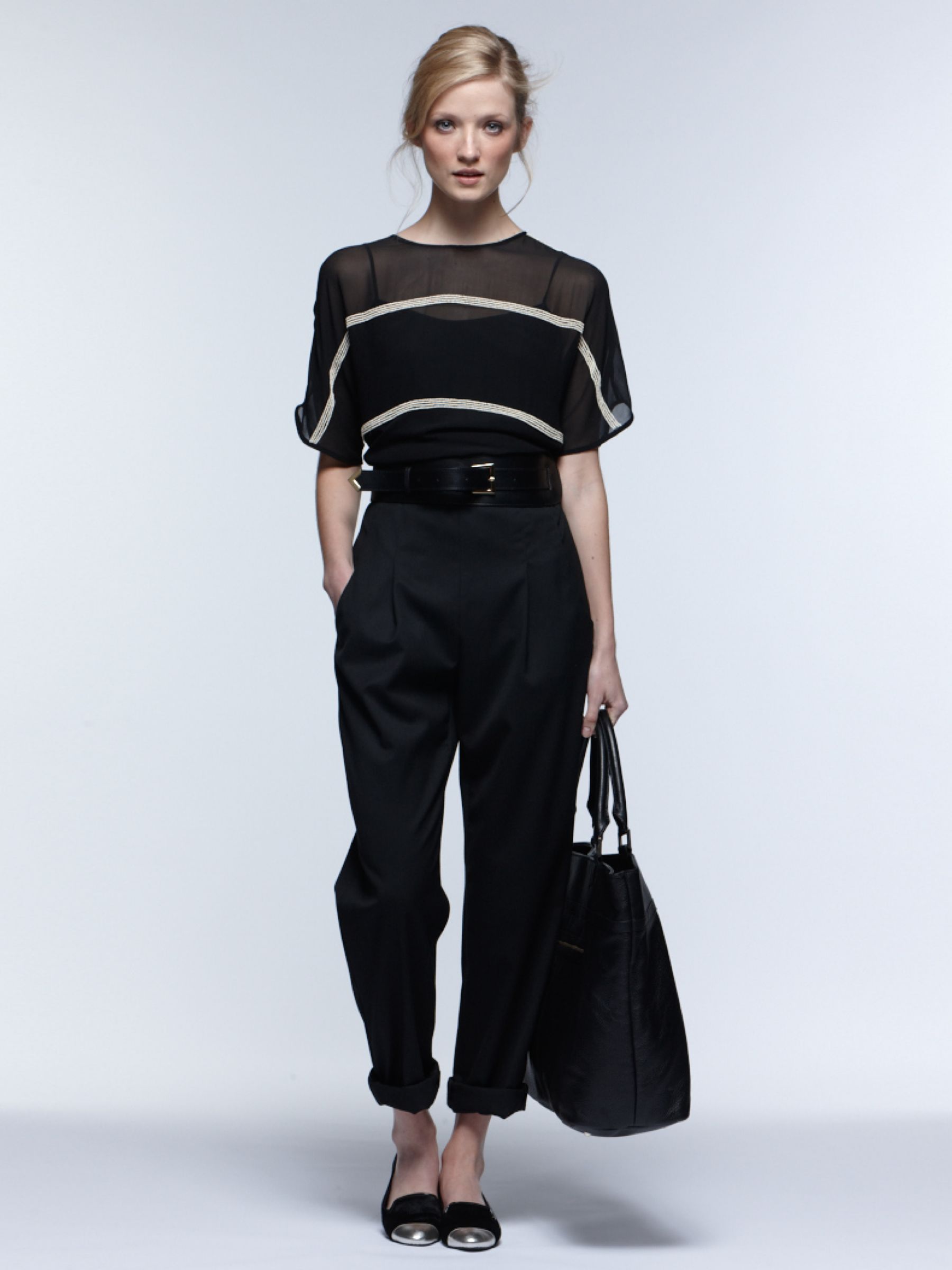 I was really drawn to the launch of
Somerset by Alice Temperley
at John Lewis today, not least because it is named after the county in which we used to live. I really love Alice Temperley's clothes and was really interested to see that she was
collaborating with John Lewis
to bring her high end pieces to the high street at accessible prices.
If I were working at the moment, both in terms of going to the office and in terms of affordability, there are loads of beautiful pieces which would work very nicely. Sadly (?) neither apply at present, so it is the more casual, stripy, slouchy pieces that I am drawn to as well as
these boots
, and
this bag
, both of which are in the lookbook outfits above.
John Lewis says
"Drawing inspiration from established Temperley motifs, the collection will include a full range of accessories and fashionable pieces. An array of influences are present in the collection from Victoriana and Bohemian accents to military and print elements. Traditional materials are juxtaposed with pony skin textures, beads and sheers to create a feminine portfolio."
We may be having some beautiful weather at present, and I am making the most of my mint jeans before summer ends, but come September, my thoughts always turn to autumn and chillier weather and a colder palette of colours. Mint jeans aside, I do usually wear a fairly sludgy palette, in which black grey and navy feature highly, alongside some patterns and stripes. It is no surprise to me then, that
this collection
appeals. (You only have to look at my
Pinterest boards
, particularly my "
Autumn Style Inspiration
" to see this...)
---
Photos via
John Lewis
I was not paid for this post although John Lewis are an affiliate of PF&DR See here for further details regarding affiliate links.